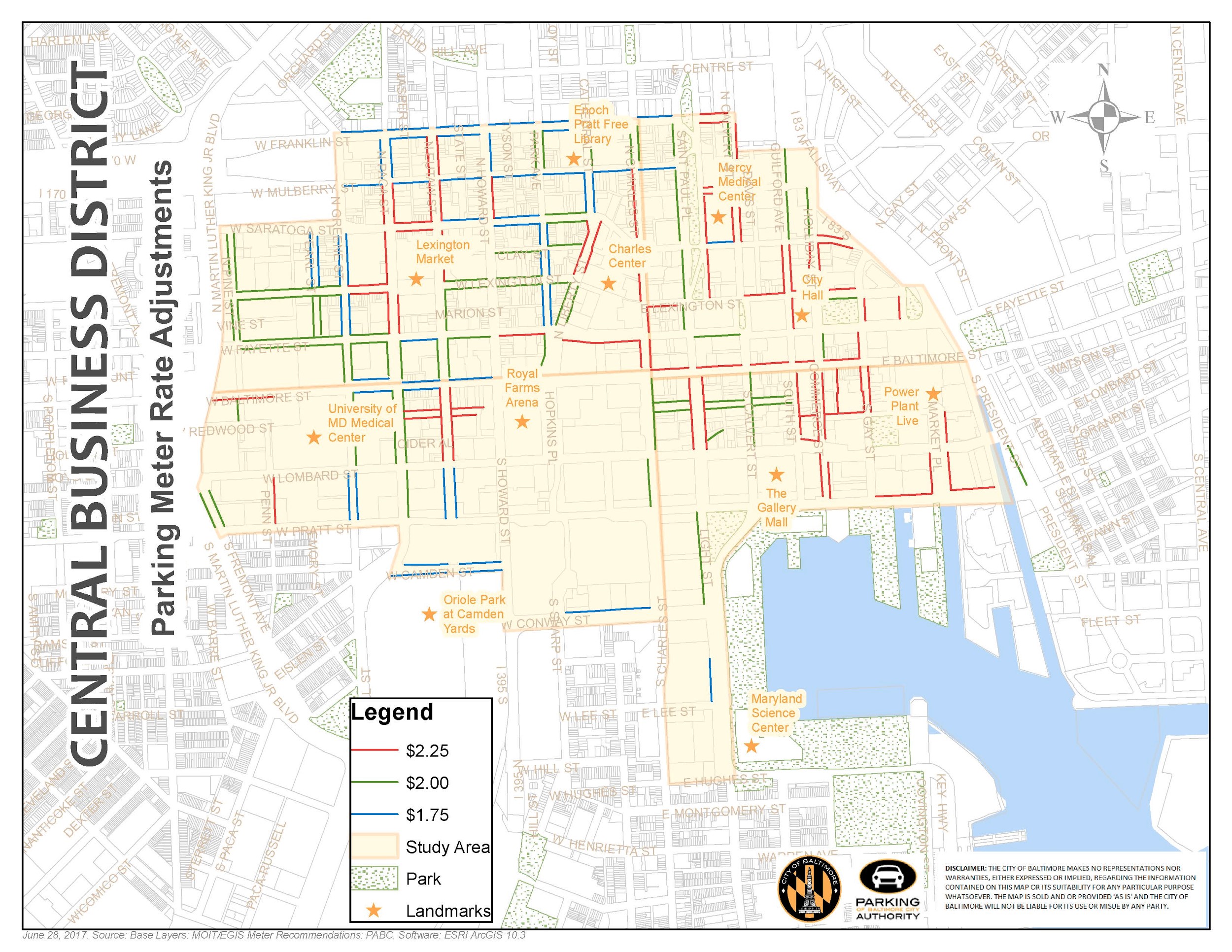 Baltimore's first step on parking reform
Baltimore officials deserve credit where credit is due. The city will soon roll out flexible rates for parking downtown to ensure spots are readily available. This is a needed first step toward fixing one of the city's most vexing problems.
In recent years, America has seen a wave of innovation in parking policy, including demand-response pricing (which assures a supply of spaces) and more convenient payment methods such as mobile apps. Transportation officials understand that markets in parking make driving easier for citizens in a way people value. Parking prices that change with demand mean a more reliable trip downtown when running errands, driving to business meetings, and enjoying the city's nightlife. Washington, DC is successfully experimenting with demand-priced parking. In many ways, Washington's policy is more flexible and responsive to demand than Baltimore's, and could serve as a model for future improvements to yield more benefits.
Baltimore charges $2 per hour for parking at meters on city streets. The new flexible rates allow prices to change in 25 cent increments every 6 months, instead of changing prices multiple times during the day, which is what's needed to improve the supply of spaces. Parking rates may not exceed $5. This is painfully inflexible, precluding many of the benefits of dynamic pricing.
In Washington parking rates are revised quarterly. More importantly, rates vary by time of day and can be changed by as much as $1.50. Baltimore could easily emulate this flexibility as it continues its planned expansion of dynamic pricing.
If the goal is to provide citizens with reliable street parking, the goal of Baltimore parking officials should be to allow rates to change more frequently, monthly, for instance. The program should expand to cover all areas where meters are present. The $5 cap should be removed to accommodate to increase spot turnover at times of peak demand. Once rolled out, these reforms could dramatically ease the pain of parking in Baltimore giving citizens peace of mind that they won't be circling for half an hour looking for a spot when they go downtown.
The citizens of Baltimore have a lot of problems, finding parking doesn't need to be one of them. The city's taken the first step, time will tell whether the reform will life up to its potential.