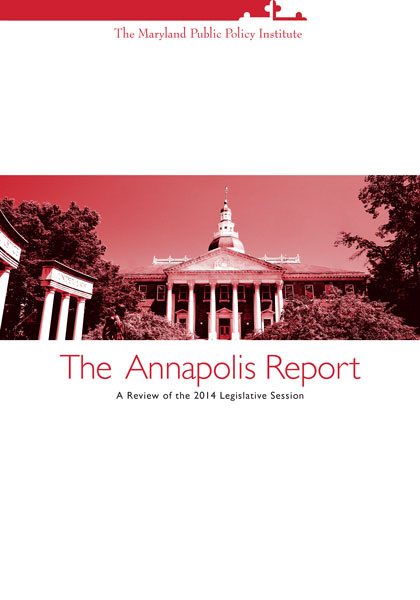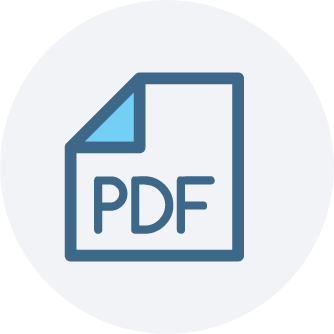 2014 Annapolis Report
In the 2014 session of the General Assembly, legislators passed hundreds of bills. As in past years, legislators introduced many more bills that would have made both large and small changes to Maryland law. Much of the legislation that did pass dealt with minor areas of law or changed local laws. However, legislators did approve some bills that will bring significant changes in the coming decades.
This Annapolis Report reviews the major pieces of legislation that legislators passed, analyzing what legislators did (and sometimes did not do). Occasionally we also discuss legislation with a smaller impact or bills that failed to pass. As with previous Annapolis Reports, this is not an exhaustive list of the General Assembly's accomplishments. But, we hope, it will give the public a good idea of what legislators accomplished (or did not accomplish) in 2014.
Numerous organizations and individuals analyze the work of Maryland legislators. In most cases, these groups grade or critique individual legislators according to a certain ideological standard. The Annapolis Report departs from this method. Instead, we have analyzed and graded the General Assembly as a whole.
Part of the mission of The Maryland Public Policy Institute is to "promote public policies at all levels of government based on principles of free enterprise, limited government, and civil society." That is the standard we used to choose the legislation we analyzed and graded.
The legislation examined in this report is divided into seven areas: state budget, taxes, state economy, health care, transportation, crime, and education. Previous Annapolis Reports covered more issue areas. However, unlike past legislative sessions, there were no major actions in areas such as energy or pensions.
Before analyzing the legislation, this report begins with some commentary on these issue areas along with grades for legislative action taken on them.
Commentary
This session of the Maryland General Assembly fared poorly in many areas regarding free markets, fiscal responsibility, or civil society. Legislators failed to act prudently in this legislative session by increasing spending, burdening businesses with a large minimum wage hike, and passing an open-ended bailout for the disastrous Affordable Care Act rollout, for example.