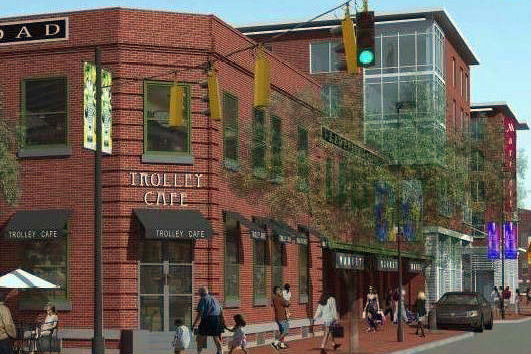 Frederick's $70 Million Downtown Hotel & Conference Center: Boon or Boondoggle?
City of Frederick leaders have long wanted a new downtown hotel. The city's last grand downtown hotel, the Francis Scott Key, closed decades ago, along with a handful of smaller and more modest facilities. Today, Frederick's urban core is served only by a smattering of bed-and-breakfasts and listings on Airbnb. In other respects, the downtown has experienced strong revival in recent decades, with trendy shops and restaurants, new office buildings and town houses, while retaining the walkability and charm of a quirky unplanned town dating back to the early 18th century.
The lack of a hotel is not the product of insufficient demand or market failure; developers have indicated interest in such a project. Rather, it's the result of the difficulties of carrying out such a project given the city's considerable impact fees and regulatory barriers, especially those imposed by its Historic Preservation Commission.
To overcome those obstacles, Frederick leaders are pursuing a grandiose Downtown Hotel and Conference Center (DH&CC) project that is currently estimated to cost about $70 million. They want Maryland taxpayers to subsidize roughly $16 million of this, city and Frederick County governments $10 million, while private "partners" would contribute $44 million.