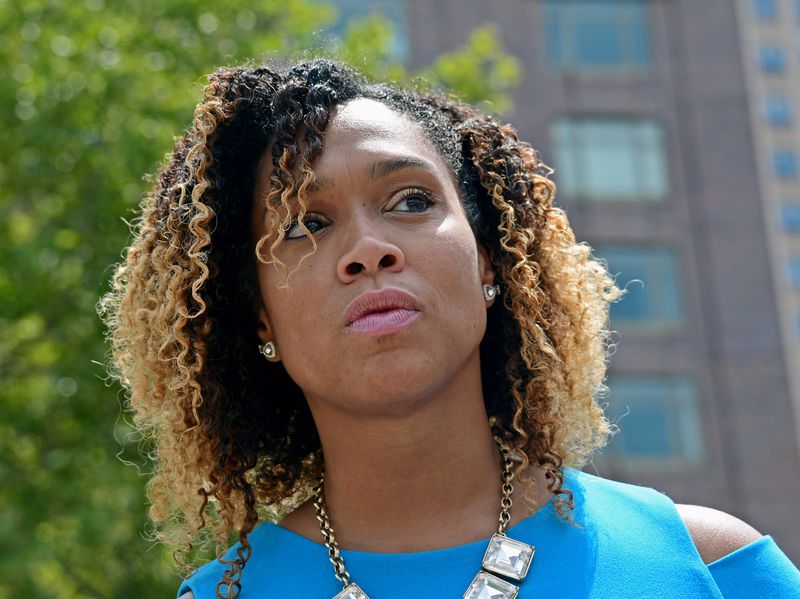 Baltimore City State's Attorney Marilyn Mosby during an interview at the 2nd Black Trans Lives Matter March Event hosted by Baltimore Safe Haven, FreeState Justice and Bmore Blxck. July 24, 2021. (Kim Hairston/Baltimore Sun). (Kim Hairston/The Sun

Where is Marilyn Mosby spending her money now?
Originally published in the Baltimore Sun
With Baltimore's homicide rate at a level that public officials regularly call "unacceptable," it's commendable that The Sun has pointed to understaffing at the city prosecutor's office as part of the problem ("Baltimore prosecutors: Overworked and underpaid," Oct. 28).

But the suggestion that Baltimore leaders have failed to allocate "adequate resources" to this task does not seem to square with the facts. In fiscal year 2015, when Marilyn Mosby became Baltimore City State's Attorney, her office's budget was $32.4 million. By fiscal 2021, it had grown to $48.2 million, and in fiscal 2022, Ms. Mosby's office is allocated $50.4 million, up 56% during her tenure.

It is true, however, that in the Mosby years the line item in her budget labeled "Prosecution of Criminals" has not risen quite as much, up 43% from $26.4 million in 2015 to a planned $37.7 million in 2022. This raises obvious questions. With so much blood in the streets, why is criminal prosecution being de-emphasized relative to other budget lines? Are Ms. Mosby's budget priorities, or her management of budgets and personnel, endangering lives?

Perhaps The Sun's excellent investigative reporters, or auditors from City Hall, can shed needed light on these matters.

Stephen J.K. Walters, Baltimore
The writer is chief economist for the Maryland Public Policy Institute.